Holistic Healing Services & Wellness Center has a network of holistic providers at your fingertips. All under one roof, our practice offers a wide range of services available for a well-rounded holistic resource.
Whether you're seeing a Licensed Mental Health Therapist, Acupuncturist or Massage Therapist, Holistic Healing Services & Wellness Center has it all. We extended our network to offer you specialized and diverse services in a single convenient location.
All of our providers here at Holistic Healing Services & Wellness Center work independently, so you can choose to work with one or multiple, depending on your requirements.
OUR MISSION:
Holistic Healing Services and Wellness Center will provide balance revolving around one's wellness. We will be mindful of judgment of one's life and/or lifestyle as we all have a story that is unspoken. We provide wellness regardless of race, socioeconomic status, sexual orientation, or gender. In order to provide balance in interior wellness, we must provide wellness in the environment around us. Holistic Healing Services and Wellness Center is here to provide a safe place to all.
Check Out Our Providers Below to Learn More!
Michelle Joubert LCPC, DMT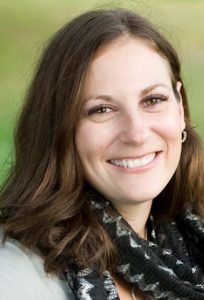 Michelle is a Licensed Clinical Professional Counselor (LCPC) and Board Certified Dance Movement Therapist (BC-DMT), whom has experience working in residential treatment, home based treatment, school based counseling, and outpatient counseling since 2006. Michelle has training in working with children, adolescents, young adults, and adults within the scope of individual, couples, family and group therapy.
She believes in using an integrated treatment model that focuses on both the mind and body to best meet the needs of each individual. Treatment modalities may include- client centered therapy, solution focused therapy, positive behavior management, cognitive behavior therapy (CBT), dialectical behavior therapy (DBT), mindfulness based cognitive therapy (MBCT), attachment, self-regulation, and competency (ARC) framework for trauma, dance movement therapy (DMT) and expressive arts.
Michelle has experience in treating clients needing skills to improve- anxiety, mood disorders, ADHD, anger management, low self-esteem, bullying, trauma, autism spectrum disorders, social skills, selective mutism, parenting support, grieving, organizational skills, assertiveness skills, and stress management. Michelle also works with people whom are experiencing short term difficulties that occur during life transitions.
Michelle additionally provides supervision needed for licensure as an LCPC, and board certification as a DMT.
Michelle works at Holistic Health Services part time and will begin practicing in approximately mid to late January. To inquire about services please contact her at MJoubertLCPCBCDMT@gmail.com. *Please do not include confidential information in your e-mail.
Maegan Lambert-Irish, LCPC, LADC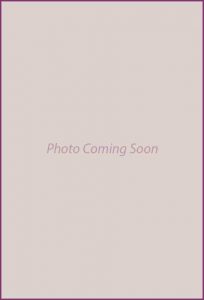 Maegan Lambert-Irish specializes in counseling with older adolescences to older adults. Maegan has a long history of experience of 10+ years working with mental health and co-occurring disorders. Maegan specializes in an array of different areas, such as, but not limited to: anxiety, depression, addiction, marital/relationship problems, substance abuse/misuse, eating disorders, anger management and grief and loss. Maegan strives to have a comfortable, laid-back environment where clients can be themselves and express their thoughts and feelings freely without judgment. Maegan believes everyone has the ability to change, it is up to the individual how much. "Change is not always easy and may take time to see results. Change is an ongoing process and the goal is progress not perfection." When Maegan is not working she enjoys hanging out with her family and friends, hiking, listening to live music, and trying new things.
Beth Thibault, LCPC, LADC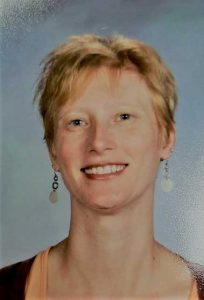 Beth has been in the mental health field since 2000. She studied at Framingham State College in Massachusetts and earned a Master of Arts degree in Counseling Psychology. Beth started her career as a developmental therapist and worked with children with autism. After working with children, she ventured to adults, where she was a developmental specialist for adults that had managed severe mental disabilities.
Soon after Beth made her move back up to Maine, she worked as a case manager for several years. After case management, Beth decided to practice therapy. She is trained in trauma therapy and focuses on Cognitive Behavioral Therapy for adults and children. Beth practices CBT with children and adults to treat past trauma, depression and anxiety, and substance abuse disorders. Beth also specializes in autoimmune and pain disorders. Beth works with the anxiety/trauma connection to autoimmune/pain disorders, and how to manage the symptoms holistically.
Beth is also a wellness advocate for Doterra essential oils. Beth, herself, practices holistic treatment to manage physical and emotional symptoms. Beth offers classes to educate others about how essential oils can assist with treating different conditions and how to make "do it yourself" projects to eliminate chemicals in many types of products.
Beth does have openings and accepts most insurances. Beth offers a sliding scale to make treatment more affordable to those you may have to pay out of pocket.
Tammy Miranda, LCPC, CBIS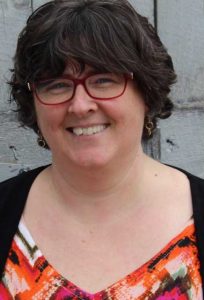 "I truly believe that everyone has the ability to change. My role is to provide a safe, trusting relationship that helps you to discover the path that works best for you. I have worked in helping professions for over 10 years, and during that time have discovered a passion for helping others make positive changes in their lives. My approach is holistic and individualized, with a focus on wellness, mindfulness and meaningful action. In order to help you make visible progress, we will work together to recognize, understand, and change thoughts and behaviors that are getting in your way.
I use CBT, motivational interviewing, and trauma informed approaches, always mindful of what is most useful for you. Trust, support, and collaboration are my top priorities. It's important to recognize even the smallest progress toward a goal. Change is not always dramatic; it can also be subtle and lasting."
Mallory Dolph, LMT, Licensed Massage Therapist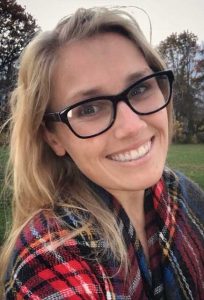 "I am a graduate of Spa-Tech Institute of Westbrook, Maine.  My love of helping and healing led me to my career in Massage Therapy.
Having the ability to help encourage positive change in somebody physically, emotionally or spiritually truly brings me joy. I enjoy customizing sessions for each of my clients. I take time to listen to what you need before each session to ensure the best results. I take pride in providing a safe, comfortable and relaxing space for all. "
You can contact Mallory Dorph to schedule an appointment or to answer any questions you may have by email: mallorydolph@yahoo.com
Katie McVeigh, LCSW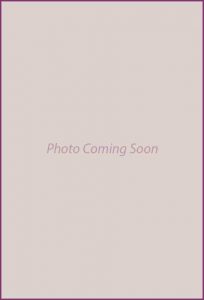 Katie McVeigh, LCSW, received her Master's Degree at the University of Southern Maine and holds a Maine state license as a Licensed Clinical Social Worker (LCSW). Katie has been working with children, adolescents, families and adults in a multitude of settings over the past 15 years.
Areas of interest include anxiety, perfectionism, women's issues, parenting, life changes and stress management and boundary setting in both children and adults.
Katie's approach is full of whole heartedness, compassion and authenticity. She provides skills in mindfulness, strengths-based and holistic therapies. She is committed to providing a caring, non-judgmental space allowing you to find a sense of calm and to help you bloom.
If you are ready to improve your life and unlock the skills you hold within, please reach out to Katie by email.
Email: rebalancinglifewithkatie@gmail.com
Katie does have openings on Saturday and weekday evening hours.
Katherine Mills, PMHNP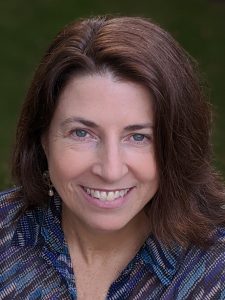 A Psychiatric Mental Health Nurse Practitioner licensed in the state of Maine, I provide expert psychiatric diagnostic evaluation and psychiatric medication management to adults in Maine coping with worry, changing moods, grief and loss, and difficulties with concentration and focus.
A United States Army veteran born and raised in Maine, I bring clinical expertise and outstanding capability supporting individuals to develop confidence in their best selves in accordance with their values and goals. I will work with you to create a treatment plan based on your individual needs, desires, and challenges.
For more information and to schedule an evaluation, go to www.raregempsychiatry.com.
Nicole Sawyer, FNP
Nicole is a Family Nurse Practitioner. Nicole attended undergraduate school at Kent State University and received a bachelor's degree in Developmental Disabilities and Education. She has a Master's Degree in Nursing from St. Joseph's College of Maine. In her spare time, Nicole enjoys hiking, crocheting, and cooking.
Nicole has held a passion for health and healing throughout her careers in education and primary care. Over the past 25 years, Nicole has had the opportunity to work with children, adolescents, adults, and the elderly in different care settings. Starting her career in education, Nicole worked with children with developmental disabilities as a Special Education Teacher before starting a family of her own. She then went back to school to study nursing and earned her RN and FNP degrees. Nicole has worked at community homes for adults with developmental and mental health issues, and dementia units of nursing homes.
Nicole has spent the last 17 years in primary care and as a practitioner for the last 7 years. While working in primary care, Nicole developed a passion for providing care for adults with mental health issues. Over the past several years, mental health care has become a primary focus of her day-to-day practice.
Nicole has experience conducting evaluations to assess and diagnose issues such as anxiety, depression, personality disorders, bipolar disorder, insomnia, ADHD, and PTSD. Nicole enjoys working with adults to provide guidance and medication management with a heart of compassion and understanding.
Medication management is often the key you need to unlock your potential for health and wellness. Nicole utilizes a comprehensive approach to medication management by addressing your physical and emotional needs. She will continue to work with you to make sure the medication is a good fit and provides therapeutic results. She practices from a client-centered philosophy often utilizing Cognitive Behavioral Therapy, Mindfulness, and individualized Dialectical Behavior Therapy in her treatment plans to support your mental health needs. Nicole believes that counseling is also a collaborative process that is important to a strong therapeutic relationship. If you need a counselor, beyond her skillset, she will work with you to help you find one.
Genna Baroni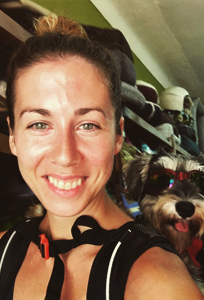 Genna Baroni hails from central Connecticut, originally Mashantucket Pequot land. She is a graduate of The Pacific College of Oriental Medicine and The University of the Arts Conservatory of Dance. She is a certified contemporary Pilates instructor, licensed massage therapist, and has over 11 years experience working in clinical practice with a unique spectrum of differently abled bodies.
As a movement teacher, and manual therapist, Genna specializes in science based biomechanical assessments, nervous system integration, and utilizing developmental stabilization and personally tailored breathing mechanics to prolong the benefits of the work done in the studio.
Valerie Brinkman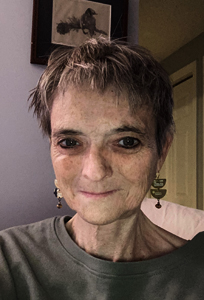 Valerie earned her Masters in Oriental Medicine from Emperor's College of Traditional Oriental Medicine in Santa Monica, California in 1993. Since that time, she has served her communities as both a full time and part time practitioner of Oriental Medicine. Her practice is a general practice, though helping people address the mental and emotional aspects of their lives is of great importance to her. As Oriental Medicine comes from the medical paradigm that body, mind, and spirit are all one, Valerie can help people with multiple dis-eases.
Currently Valerie is working on her Doctorate in Oriental Medicine and is attending an intensive program on cosmetic acupuncture through the Pacific College of Health Sciences.