Holistic Healing Services & Wellness Center has a network of holistic providers at your fingertips. All under one roof, our practice offers a wide range of services available for a well-rounded holistic resource.
Whether you're seeing a Licensed Mental Health Therapist, Acupuncturist or Massage Therapist, Holistic Healing Services & Wellness Center has it all. We extended our network to offer you specialized and diverse services in a single convenient location.
All of our providers here at Holistic Healing Services & Wellness Center work independently, so you can choose to work with one or multiple, depending on your requirements.
OUR MISSION:
Holistic Healing Services and Wellness Center will provide balance revolving around one's wellness. We will be mindful of judgment of one's life and/or lifestyle as we all have a story that is unspoken. We provide wellness regardless of race, socioeconomic status, sexual orientation, or gender. In order to provide balance in interior wellness, we must provide wellness in the environment around us. Holistic Healing Services and Wellness Center is here to provide a safe place to all.
Check Out Our Providers Below to Learn More!
Mary Maguire, LCSW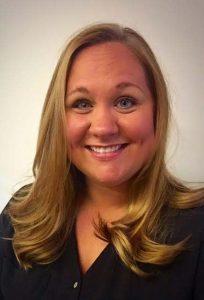 Mary is a licensed clinical social worker providing individual, family and couples counseling.
Mary has been working in the field and as a therapist for more than 10 years. She has extensive training and expertise in working with children, adolescents, adults and geriatric populations.
Mary has been nationally trained to provide specific and positive outcome based treatments in areas of trauma, depression, and anxiety. Other areas of interest include anger management, behavioral issues, parenting, relationship issues, chronic pain, grief and women's issues. Mary's approach is collaborative and includes elements of cognitive behavioral therapy, interpersonal, mindfulness and strength based.
Most insurance plans accepted, please feel free to reach out to Mary or the center directly should you have specific questions about your insurance.
Please feel free to contact Mary by email at marymaguire@yahoo.com or at (207)329-5710
Michelle Joubert LCPC, DMT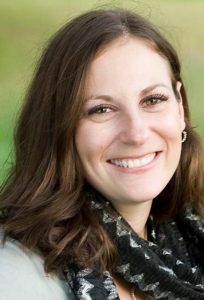 Michelle is a Licensed Clinical Professional Counselor (LCPC) and Board Certified Dance Movement Therapist (BC-DMT), whom has experience working in residential treatment, home based treatment, school based counseling, and outpatient counseling since 2006. Michelle has training in working with children, adolescents, young adults, and adults within the scope of individual, couples, family and group therapy.
She believes in using an integrated treatment model that focuses on both the mind and body to best meet the needs of each individual. Treatment modalities may include- client centered therapy, solution focused therapy, positive behavior management, cognitive behavior therapy (CBT), dialectical behavior therapy (DBT), mindfulness based cognitive therapy (MBCT), attachment, self-regulation, and competency (ARC) framework for trauma, dance movement therapy (DMT) and expressive arts.
Michelle has experience in treating clients needing skills to improve- anxiety, mood disorders, ADHD, anger management, low self-esteem, bullying, trauma, autism spectrum disorders, social skills, selective mutism, parenting support, grieving, organizational skills, assertiveness skills, and stress management. Michelle also works with people whom are experiencing short term difficulties that occur during life transitions.
Michelle additionally provides supervision needed for licensure as an LCPC, and board certification as a DMT.
Michelle works at Holistic Health Services part time and will begin practicing in approximately mid to late January. To inquire about services please contact her at MJoubertLCPCBCDMT@gmail.com. *Please do not include confidential information in your e-mail.
Maegan Lambert-Irish, LCPC-C, CADC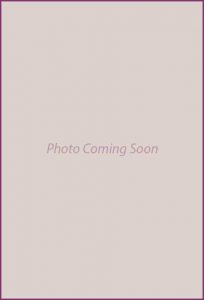 Maegan Lambert-Irish specializes in counseling with older adolescences to older adults. Maegan has a long history of experience of 10+ years working with mental health and co-occurring disorders. Maegan specializes in an array of different areas, such as, but not limited to: anxiety, depression, addiction, marital/relationship problems, substance abuse/misuse, eating disorders, anger management and grief and loss. Maegan strives to have a comfortable, laid-back environment where clients can be themselves and express their thoughts and feelings freely without judgment. Maegan believes everyone has the ability to change, it is up to the individual how much. "Change is not always easy and may take time to see results. Change is an ongoing process and the goal is progress not perfection." When Maegan is not working she enjoys hanging out with her family and friends, hiking, listening to live music, and trying new things.
Beth Thibault, LCPC-C, LADC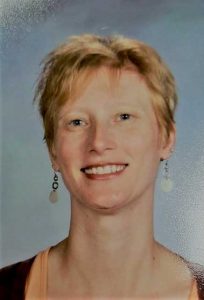 Beth is 36 years old and has been in the mental health field for 15 years. She studied at Framingham State College in Massachusetts and earned a Master of Arts degree in Counseling Psychology. Beth started her career as a developmental therapist and worked with children with autism. After working with children, she ventured to adults, where she was a developmental specialist for adults that had managed severe mental disabilities.
Soon after Beth made her move back up to Maine, she worked as a case manager for several years. After case management, Beth decided to practice therapy. She is trained in trauma therapy and focuses on Cognitive Behavioral Therapy for adults and children. Beth practices CBT with children and adults to treat past trauma, depression and anxiety, and substance abuse disorders.
Beth is also a wellness advocate for Doterra essential oils. Beth, herself, practices holistic treatment to manage physical and emotional symptoms. Beth offers classes to educate others about how essential oils can assist with treating different conditions and how to make "do it yourself" projects to eliminate chemicals in many types of products.
Beth does have openings and accepts most insurances. Beth offers a sliding scale to make treatment more affordable to those you may have to pay out of pocket.
Joanne Grant, LCPC, LADC, CCS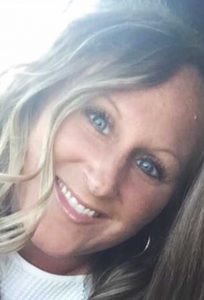 Joanne specializes in treating adolescent substance use and mental health issues and does have experience with adults as well. She utilizes Cognitive Behavioral Therapy (CBT)  and Motivational Interviewing (MI) in her practice and is trained in a number of evidence based modalities such as 7 Challenges, Voices, and Aggression Replacement Training (ART).
Joanne's approach is relational as well as strengths based; meeting an individual where they are at while providing support in developing new ways of thinking and behaving.  Joanne also provides supervision needed  for licensure as an LCPC. Additionally, she can provide supervision to support CADCs and LADCs in meeting their licensing requirements.
She has openings on Wednesday afternoon and evenings and can accept most insurances.
Tammy Miranda, LCPC-C, CBIS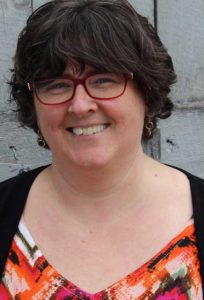 "I truly believe that everyone has the ability to change. My role is to provide a safe, trusting relationship that helps you to discover the path that works best for you. I have worked in helping professions for over 10 years, and during that time have discovered a passion for helping others make positive changes in their lives. My approach is holistic and individualized, with a focus on wellness, mindfulness and meaningful action. In order to help you make visible progress, we will work together to recognize, understand, and change thoughts and behaviors that are getting in your way.
I use CBT, motivational interviewing, and trauma informed approaches, always mindful of what is most useful for you. Trust, support, and collaboration are my top priorities. It's important to recognize even the smallest progress toward a goal. Change is not always dramatic; it can also be subtle and lasting."
Mallory Dolph, LMT, Licensed Massage Therapist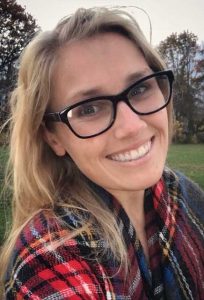 "I am a graduate of Spa-Tech Institute of Westbrook, Maine.  My love of helping and healing led me to my career in Massage Therapy.
Having the ability to help encourage positive change in somebody physically, emotionally or spiritually truly brings me joy. I enjoy customizing sessions for each of my clients. I take time to listen to what you need before each session to ensure the best results. I take pride in providing a safe, comfortable and relaxing space for all. "
You can contact Mallory Dorph to schedule an appointment or to answer any questions you may have by
Cell: (207)251-5126 or
Email: mallorydolph@yahoo.com